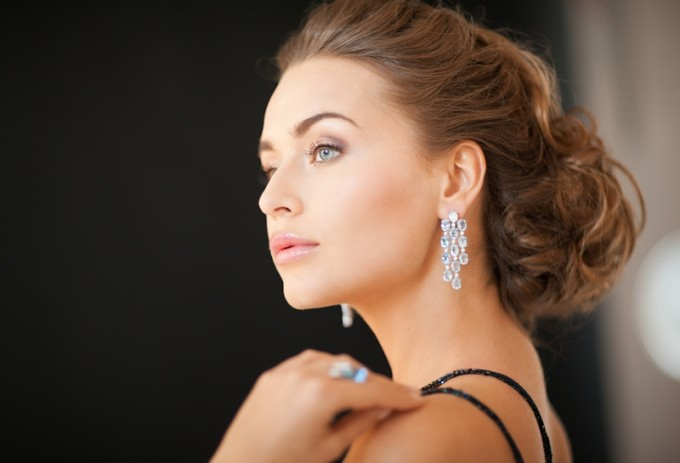 Earrings are seemed to be such a small item in the women's wardrobe. But, even earrings must be selected correctly, focusing on your face shape and the intended overall image. Properly matched to the face and outfit the earrings are able to emphasize the style and beauty of each woman, and even hide minor flaws.
A practical approach suggests that buying earrings it is necessary to observe some lax, but important rules. In this case, the earrings will not lie on the shelf.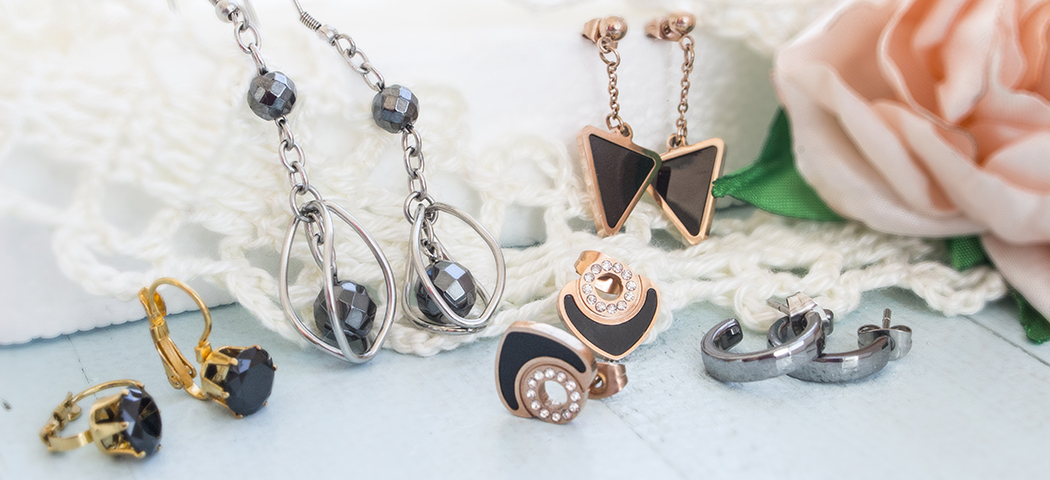 How to choose earrings for the type of appearance
Facial contour is one of the most important criteria. Some ladies neglect this recommendation, as a result, small items can highlight the flaws of the face. For the round and wide faces, small earrings that have an oblong shape are ideal. Also, small earrings with pendants will look good. The small face is favorably emphasized by round or convex products (they can visually expand the face). If the oval is elongated, you should opt for large earrings or flat balls. Ladies with the correct oval are lucky because they need not limit themselves in the range of this ornament.
Ornaments of this type are selected, focusing on the shape of the earlobe. Matt oblong or flat earrings can be easily bought for a neat miniature lobe. If the lobe is thin, the products should be light and neat. If the ears are slightly bulged, then small earrings will fit, which will not overload the image.
Earrings should also match the hair color. If a lady has blond hair and bright eyes, products with white, pinkish or turquoise stones are well suited. Bright products with colorful variegated inserts are preferable for brunettes.
If you choose earrings to match your eye color, they will look very elegant. Inserts of turquoise, red and crimson color well emphasize the expressiveness of gray-green eyes. Light orange or purple shades perfectly highlight the sky blue eyes. Emerald and ruby color is a great choice for girls with dark eyes.
Ornaments of this type are among the most ancient. Girls of all nations wore earrings to highlight their femininity and beauty. A lot has changed in the modern world, but the woman's ear with a beautiful earring still looks seductive and charming in it. Sometimes, it seems that it is very difficult to choose this product for an outfit and mood. In fact, knowing certain secrets, the choice will be simple and very pleasant.