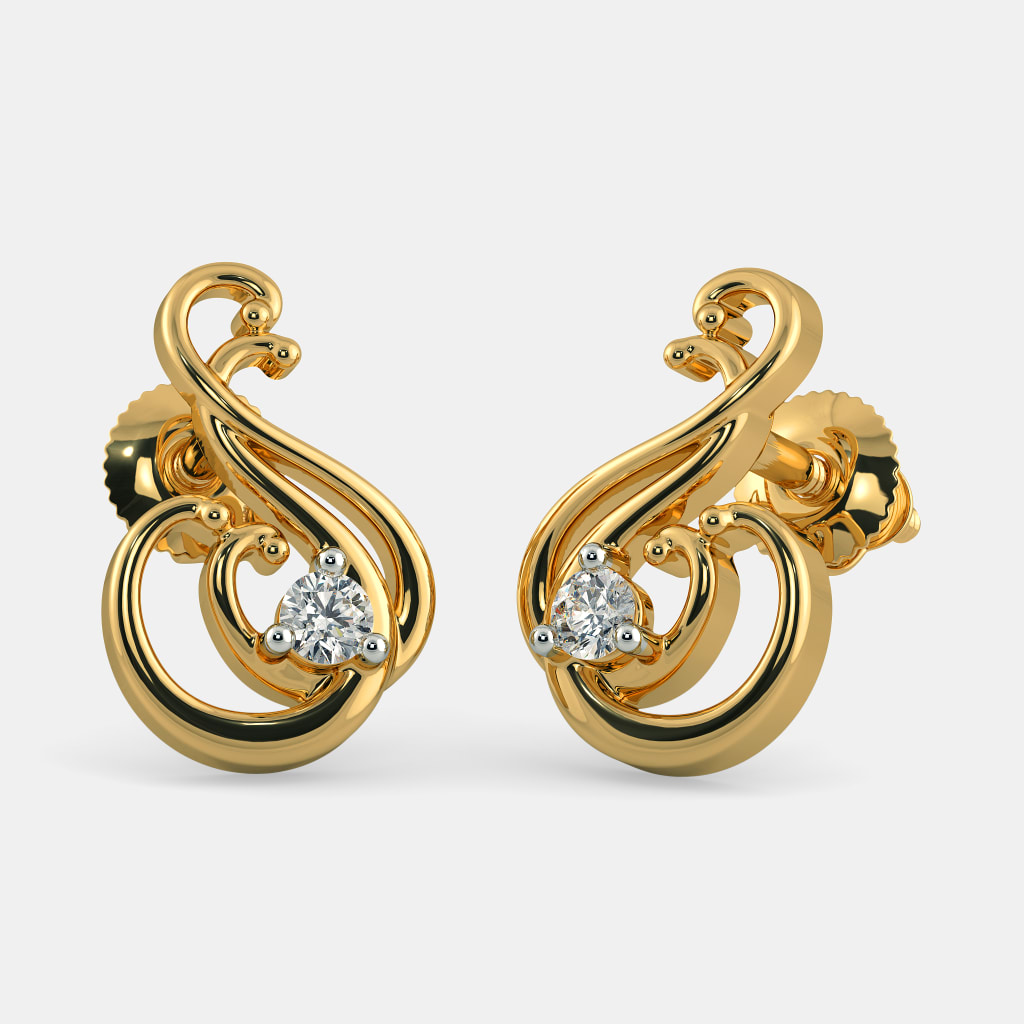 Gold products are always a perfectly suitable accessory to any outfit. Moreover, they can be worn with a strict suit to the office, and with an open sundress at a summer party, and with jeans, and with shorts. The only caveat is to learn how to choose gold earrings, then they will not cause a "break" of harmony. Specialists in the field of accessories offer to remember the following rules:
If you are a slim, petite woman, then massive products will not work at all. It would be much more appropriate to wear light and airy earrings. If you cannot boast your height, then the length of the product should not exceed 3 cm – you should not "make heavier" the image.
Ladies with more elegant forms can be allowed absolutely everything – and miniature "studs", and rings, and artsy figures. Just remember that you need to choose the size of the earrings to match your figure. No one will notice too simple "studs", but the same accessory with a hanging chain and a small "pendant" is sure to attract attention.
Stones is a separate conversation. They may not be at all and can sparkle and shimmer with all the colors of the rainbow at the slightest waving of the head. The principle of choosing stones is only one – be guided by your own preferences. But it is generally accepted that women who are close to an elegant age should wear a ruby, amber, diamonds, and aquamarine. Turquoise, cubic zirconias, pearls will suit younger individuals – it will not be difficult to buy gold earrings with such stones.

If the lady is a happy owner of small ears, then she needs to buy earrings with an English clasp, but for the rest, there are no restrictions on the choice of the design of the mechanism.
Experts believe that a woman should have several pairs of earrings – massive, "studs" and simple miniature ones. You cannot wear only massive with large stones – they invariably "will pull" earlobes by their weight. It is advisable to change regularly the accessory for ears to rest. Well, and a variety in appearance is also necessary. And learn to care for them! Earrings look quite ugly if the hair is entangled in them (it occurs with women with long curls) or dust accumulated. There are no difficulties in the care of gold earrings – put them at night in dishes with ammonia. In the morning you will get a sparkling piece from there as if just bought in a jewelry store.